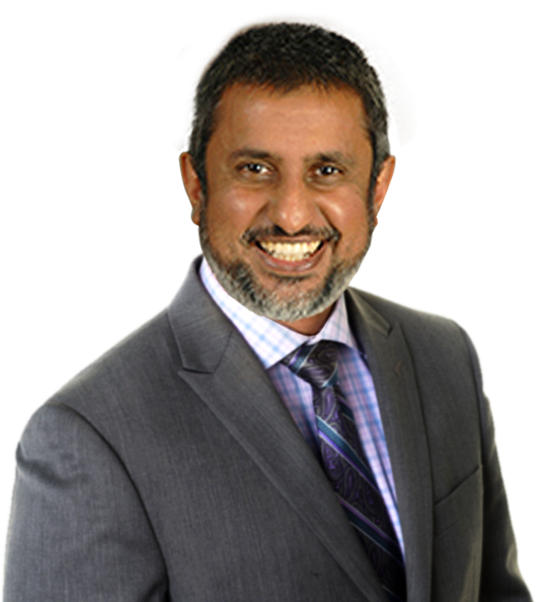 Shiraz Younas, M.D.
Pediatric Orthopedic and Scoliosis Surgeon
An affiliated physician with Children's Memorial Hermann Hospital, Dr. Shiraz Younas joined the department of Orthopedic Surgery at UTHealth's John P. and Kathrine G. McGovern Medical School in 2009. An associate professor, he is a diplomate of the American Board of Orthopedic Surgery with special expertise in spinal deformities, scoliosis and limb deformity.
Dr. Younas completed his internship at the Michael E. DeBakey Department of General Surgery at Baylor College of Medicine, followed by his residency in orthopedics at the same institution. He gained specialized knowledge and expertise by completing a fellowship in pediatric orthopedic surgery at the University of Tennessee's Campbell Clinic in Memphis. During this fellowship he trained with world-renowned pediatric orthopedic surgeons with a special focus on scoliosis.
Dr. Younas was named to Houstonia magazine's listing of Top Doctors in Houston in 2014 and was selected by his peers as a Texas Super Doctors Rising Star in 2015. He is the coauthor of original articles published in peer-reviewed journals, including Arthroscopy, Orthopedics, American Journal of Sports Medicine, Foot and Ankle International and Journal of Pediatric Orthopedics.
His research and interests include pediatric trauma, scoliosis and limb deformity. Current projects include quantitative preoperative templating for scoliosis surgery, pediatric hip fractures and perioperative pain control in elbow fractures.
Dr. Younas is an active member of the American Academy of Orthopedic Surgeons and the Pediatric Orthopedic Society of North America. In addition to Children's Memorial Hermann Hospital, he holds medical staff appointments at the Memorial Hermann Surgery Center-Texas Medical Center, Memorial Hermann Orthopedic & Spine Hospital and Memorial Hermann Memorial City Medical Center.
Watch the video below for more on Dr. Younas
Specialties
Medical Education
Aga Khan University Medical College, 1999
Internships & Residency
Baylor College of Medicine - Orthopedic Surgery, 2008
Fellowship
University of Tennessee at Memphis, 2009
Clinical Interests
Ankle Surgery, Club Feet, Congenital Orthopedic Anomalies, Elbow Surgery, Limb Deformity, Limb Lengthening, Muscle Diseases, Musculoskeletal Problems, Pediatric Fractures, Pediatric Orthopedic Trauma, Pediatric Orthopedics, Pediatric Spine, Pediatrics, Scoliosis, Skeletal Dysplasias, Spine Deformity, Sports Injuries
Affiliated Centers
American Board of Orthopaedic Surgery
A patient or his/her legal representative may request a copy of his/her medical record, or for a copy to be sent to another party, by completing a Release of Information form. Completion of this form allows UT Physicians to transfer the medical record in compliance with the requirements for protection of patient health care information (HIPAA). Patients may obtain a copy of the authorization for the use and disclosure of protected health information form by:
Requesting one from the UT Physicians office in which they received medical care.
Visiting UT Physicians Health Information Management Department located in the UT Professional Building, Suite LL135, 6410 Fannin St., Houston, TX 77030.
Calling UT Physicians Health Information Management Department at .
If you have recently visited UT Physicians in Houston, TX you are able to request a copy of your medical records by calling or visiting the Information Management Department.
There may be a charge for duplication and transfer of a medical record.
In addition, you may also request that records from a previous provider (not affiliated with our medical practice) be forwarded to UT Physicians.
For additional information, please call UT Physicians Medical Records Department at
Dr. Younas sees patients at the following locations:
Shiraz Younas, M.D.
5420 West Loop South, Suite 2300
Bellaire, Tx 77401

10125 Katy Freeway, Suite 100
Houston, TX 77024

15035 Southwest Freeway
Sugar Land, TX 77478